Below is information about the Nebraska Catholic Conference's initial opposition and concerns to the first draft of the Nebraska Department of Education Health Standards. In late July, the NDE issued a second draft of the Health Standards. While the second draft contained substantial positive revisions, the draft continues to contain highly problematic content related to comprehensive sex education and sexuality education. See the NCC's most recent formal comments submitted to the NDE and State Board of Education Members.
---------------------------------
The Nebraska Department of Education (NDE) recently released a first draft of Health Standards. These standards are meant to guide curriculum for all Nebraska schools, including public and non-public schools. The Health Standards are a deeply flawed, ideologically driven document. Should such standards be adopted by schools, children will be placed in peril, many educators will find their professional judgment and conscience under attack, and the culture will move toward a further normalization of child sexualization.
Read the proposed Health Standards here.
State Senators oppose health standards.
Sample resolution for local school boards here.
Download information sheets to print
---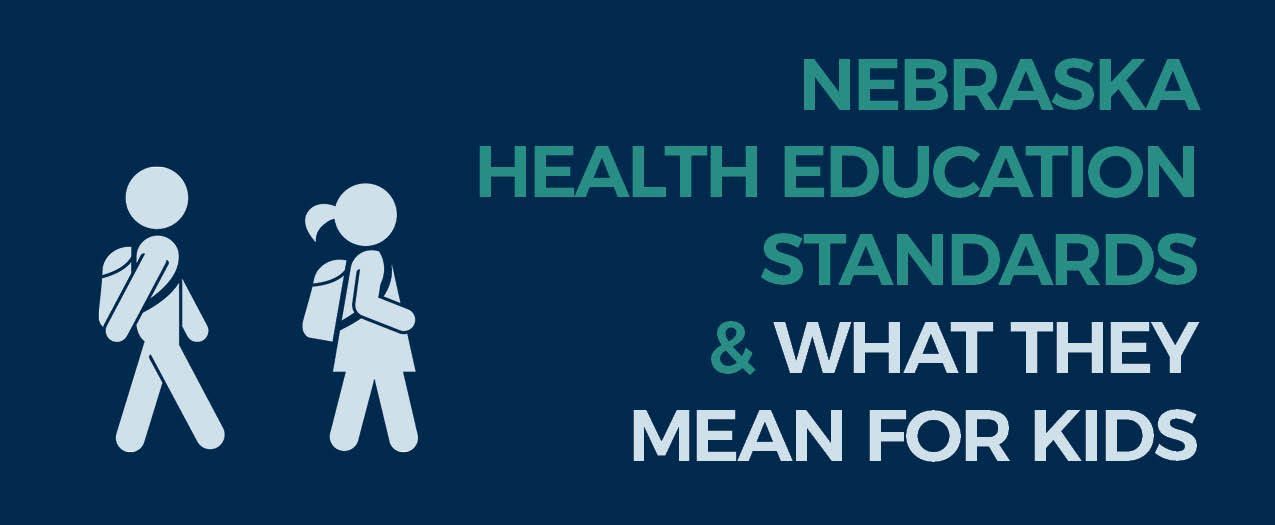 Background on Health Standards
The NDE provides content area standards for a variety of subjects, which are also periodically reviewed and updated. These standards are the building blocks for curriculum in schools, and it is assumed that they will be used to form the "what" of teaching in the classroom – units, lessons, and activities. While not mandatory for any school, state standards heavily influence classroom learning.
The NDE's new Health Standards are the first ever such standards proposed. The initial draft that has been presented is the first step in a longer process of revisions. A final draft will be considered for acceptance by the Nebraska State Board of Education in the fall of 2021.
While there is quality material in the first draft of the Health Standards, there is an abundance of concerning issues regarding marriage, family, and human sexuality. Some examples include: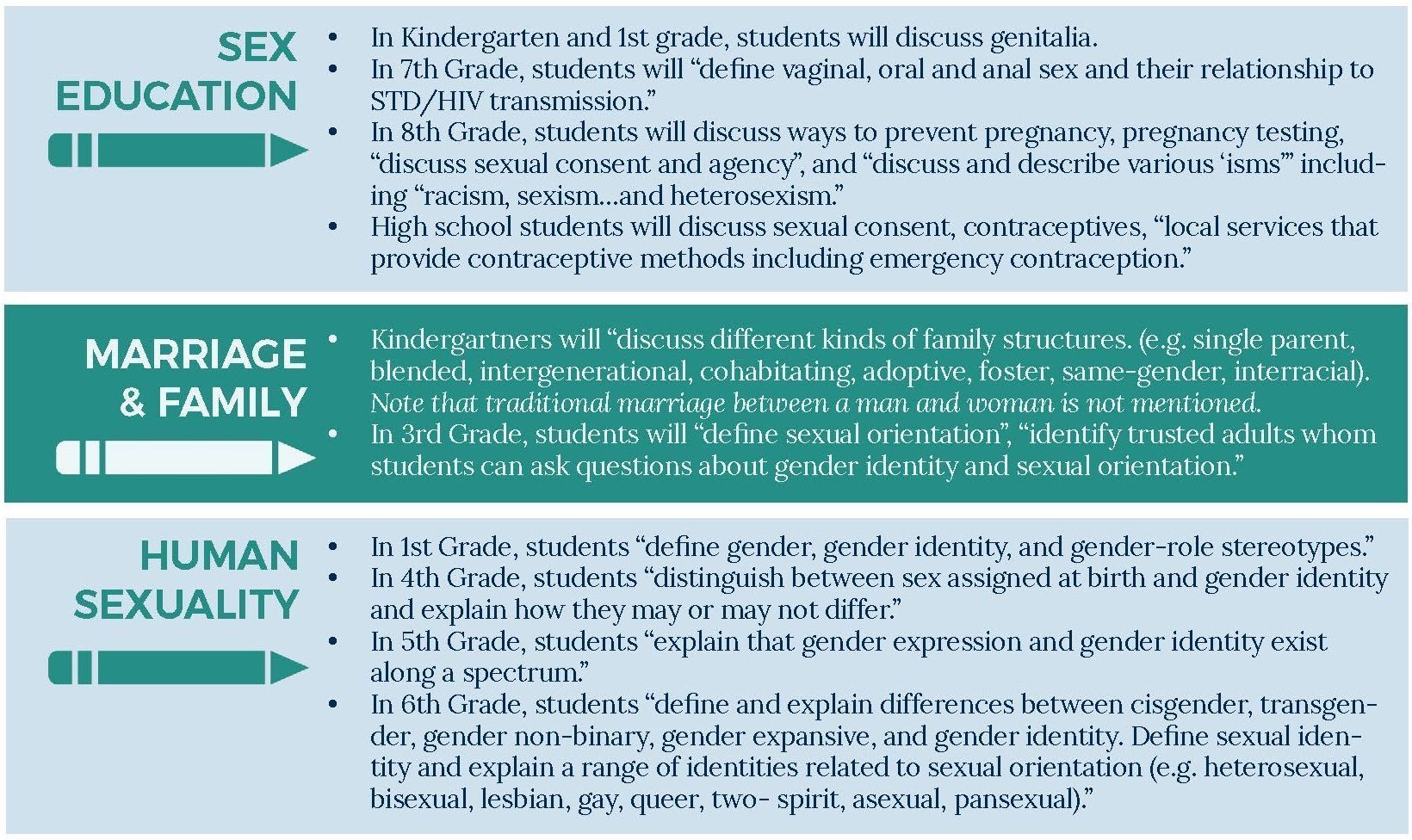 The standards also omit some very important values that should be a part of this type of education. For example:

What can you do?
Please consider how you can shine the light of Truth and Christ's love onto the Nebraska Department of Education Health Standards. We are deeply concerned with proposed standards that promote a false understanding of God's design for marriage and human sexuality. Furthermore, the document raises serious concerns about respecting the role of parents as the primary educators of their children.
Below are some action items for you to consider:
Give Feedback
Educate
Where you have doubts or questions on the Church's teaching, ask your pastor for help. This is a great moment of education, formation, and evangelization!
Are there families concerned about this who you can educate? Share this page with them.
Evangelize
Be open to discussing the matter with others, including how they can take proactive steps to have their voices heard.
Share the beauty, truth, and goodness of Catholic education to others.
Parish Leadership
If you are engaged with your parish and/or school, use that position to encourage others to speak up. Encourage others to share the truth about God's design for marriage, family, and human sexuality.
---
Frequently Asked Questions
"How can I help?"
There are three simple ways to make your voice heard!
1. The Nebraska Department of Education is asking for feedback. The window of time to submit your thoughts is limited, so please fill out the survey on this site.
2. You can share your thoughts directly with your elected State Board of Education Member. You can find your representative here.
3. Stay informed by joining our Nebraska Catholic Conference Advocacy Network by clicking here.
"If these aren't mandatory why should I care?"
There are many reasons every Nebraskan should pay attention to the material being presented by the Department of Education.
1. Mandatory or not, Health Standards from the NDE will have an effect on what is taught in classrooms. Exposure of children to inappropriate and unethical material is everyone's business.
2. Even if your school refuses such standards, children in other schools are exposed to this material. Those students are the friends, teammates, and neighbors of your children and grandchildren.
3. For Catholics, the duty to bear the light of Christ is vital considering that many of these standards are diametrically opposed to Catholic teaching. The introduction of this material to children is a serious blow against the truth-filled reality of God's plan for marriage, procreation, and family.
"What would implementing these standards mean for private schools?"
While these proposed standards would not be mandated upon our private schools, the culture surrounding our students and directly effecting Catholic students in public schools would shift dramatically. The problematic aspects of these standards treat children as sexual objects and further disregard God's plan for marriage, the family, and the body. The normalization of these ideologically-driven concepts will negatively impact and do lasting damage to friends, teammates, family members, and our culture on the whole.
"The survey is long and time-consuming. Is there another way to make my voice heard?"
As with any process seeking specific and constructive feedback, the survey is indeed long and time-consuming. If you are pressed for time, consider only giving feedback for a couple of grade levels at a time. It is very important that the NDE receives specific and constructive feedback about the proposed standards. It will be most helpful if we explain the issues we have with the "Human Growth and Development" section of the standards respectfully and charitably.
"Should I contact my state senator or other elected officials about this?"
The priority should be to fill out the NDE survey and contact your State Board of Education member. Giving constructive feedback in these two ways will be the most effective as they draft more version of the Health Standards. However, it wouldn't hurt to contact your other elected officials to share your concerns about these standards. Remember to be specific about the problematic areas, explain your point of view respectfully, and be charitable.
"I usually don't get involved with politics or policy. What should I do?"
Jesus Christ calls us to bear His light in the public square. As Catholics, we engage all people with love and present the gift of the Faith to all people. The dignity of the human person is essential to our walk with Christ, and our walk with others. By voicing your thoughts you are expressing the truth of Christ's purpose for sexuality, marriage, gender, and children. To remain silent is to allow exposure of inappropriate and dangerous material to children via our education system. Finally, recall that the Department of Education is asking for feedback—you are being invited to the table!