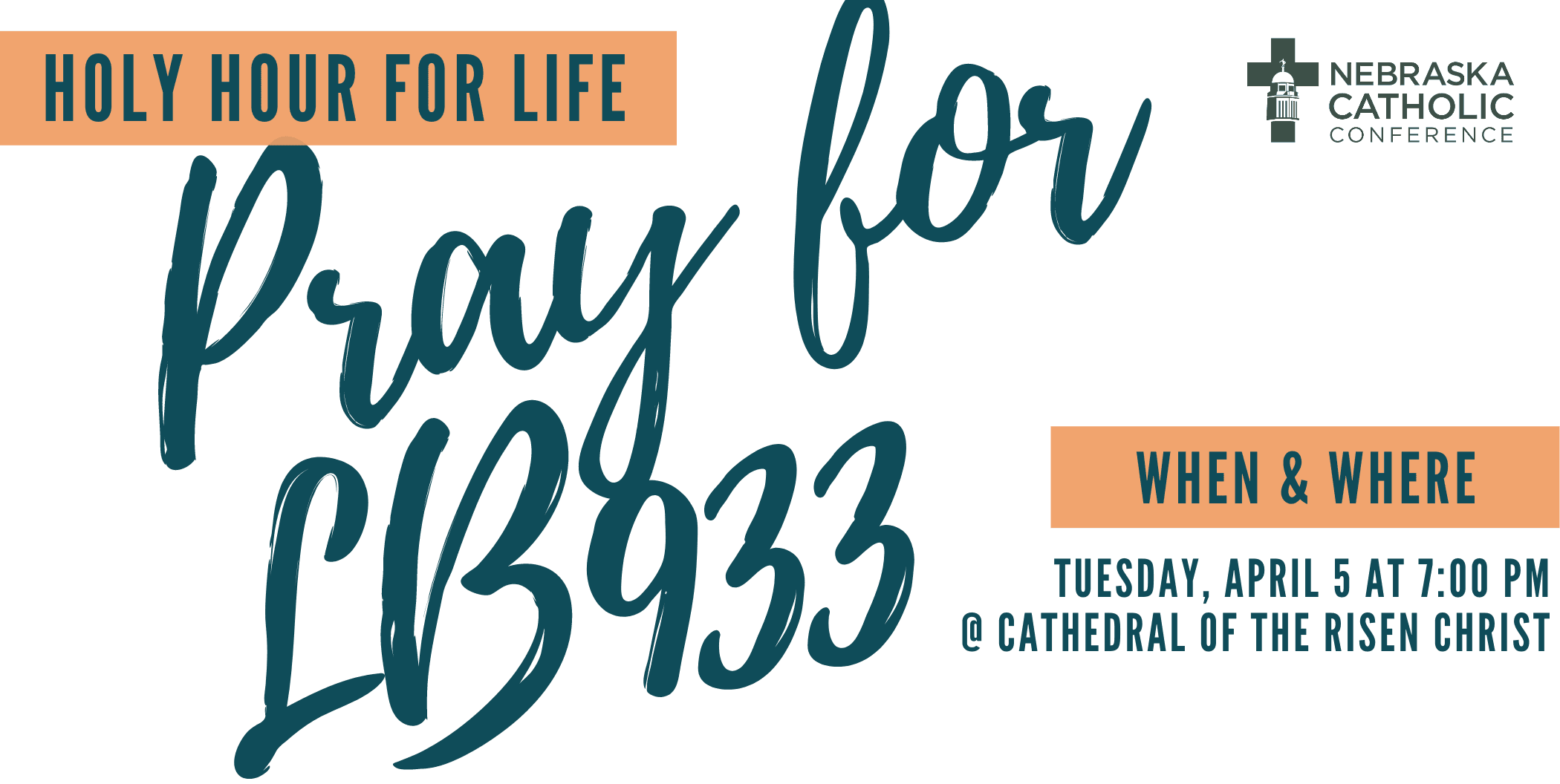 The Nebraska Catholic Conference and the Diocese of Lincoln invite you to a Holy Hour for Life on at Cathedral of the Risen Christ (Lincoln) on Tuesday, April 5 at 7:00 PM. Help us lift our prayer intentions for this holy hour, the passage of LB933, the Human Life Protection Act, which will protect preborn human life from conception if and when Roe v. Wade is overturned. LB933 is scheduled for legislative debate on Wednesday, April 6, the following day.
Please join us as we pray for our vulnerable neighbors, preborn children, our elected state senators, and the successful passage of LB933. Bring friends, family, and especially your little ones to this evening of prayer.
Please contact Paige Brown with any questions about the event.