Pro-Life Conference (Virtual)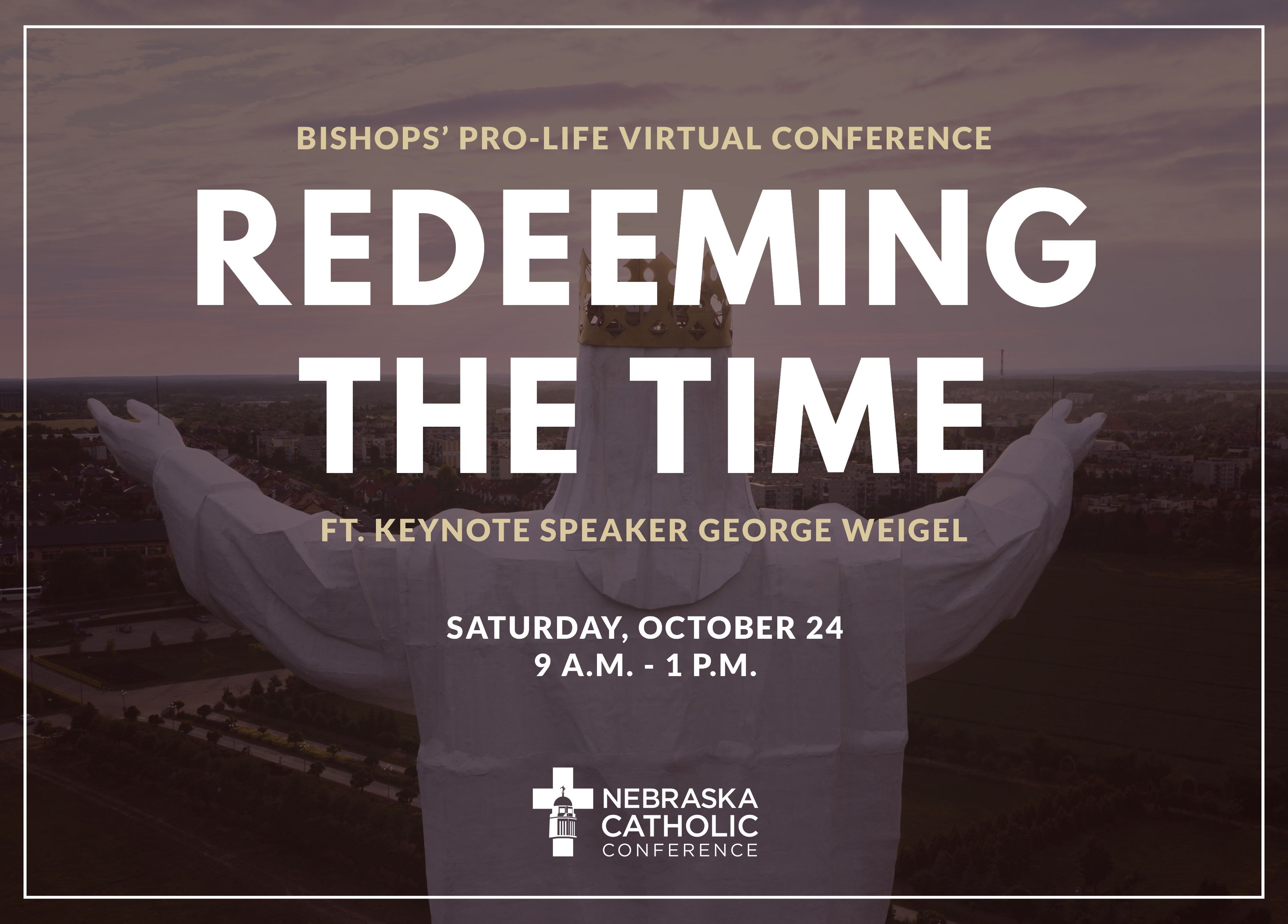 Bishops' Pro-Life Conference (Virtual)
Saturday, October 24
9 a.m. to 1 p.m.
Theme: "Redeeming Our Time"
"See therefore, brethren, how you walk circumspectly: not as unwise, But as wise: redeeming the time, because the days are evil." (Eph 5:15-16)
Conference Schedule:
9:00 a.m.
Opening Prayer and Reflection - Archbishop George J. Lucas
9:15 a.m.
Panel Discussion
"We are the Times"
Understanding our time and how we can evangelize and redeem the culture.
10:00 a.m.
George Weigel
"JPII as a Model for Redeeming the Times"
Learning from St. John Paul II's pro-life witness.
11:00 a.m.
Break and/or Optional Small Groups
12:00 p.m.
Marion Miner
"Roe v. Wade and Redeeming the Law"
Exploring the abortion policy landscape and understanding steps in pro-life policy-making.
** This online conference is free of charge, but you will have the opportunity to give a free will donation. Any funds not used to cover the cost of the conference and speakers will go to post-abortion healing ministries. **
Please be sure your email address is correct. You will receive instructions for logging onto the conference a week by October 16, 2020.