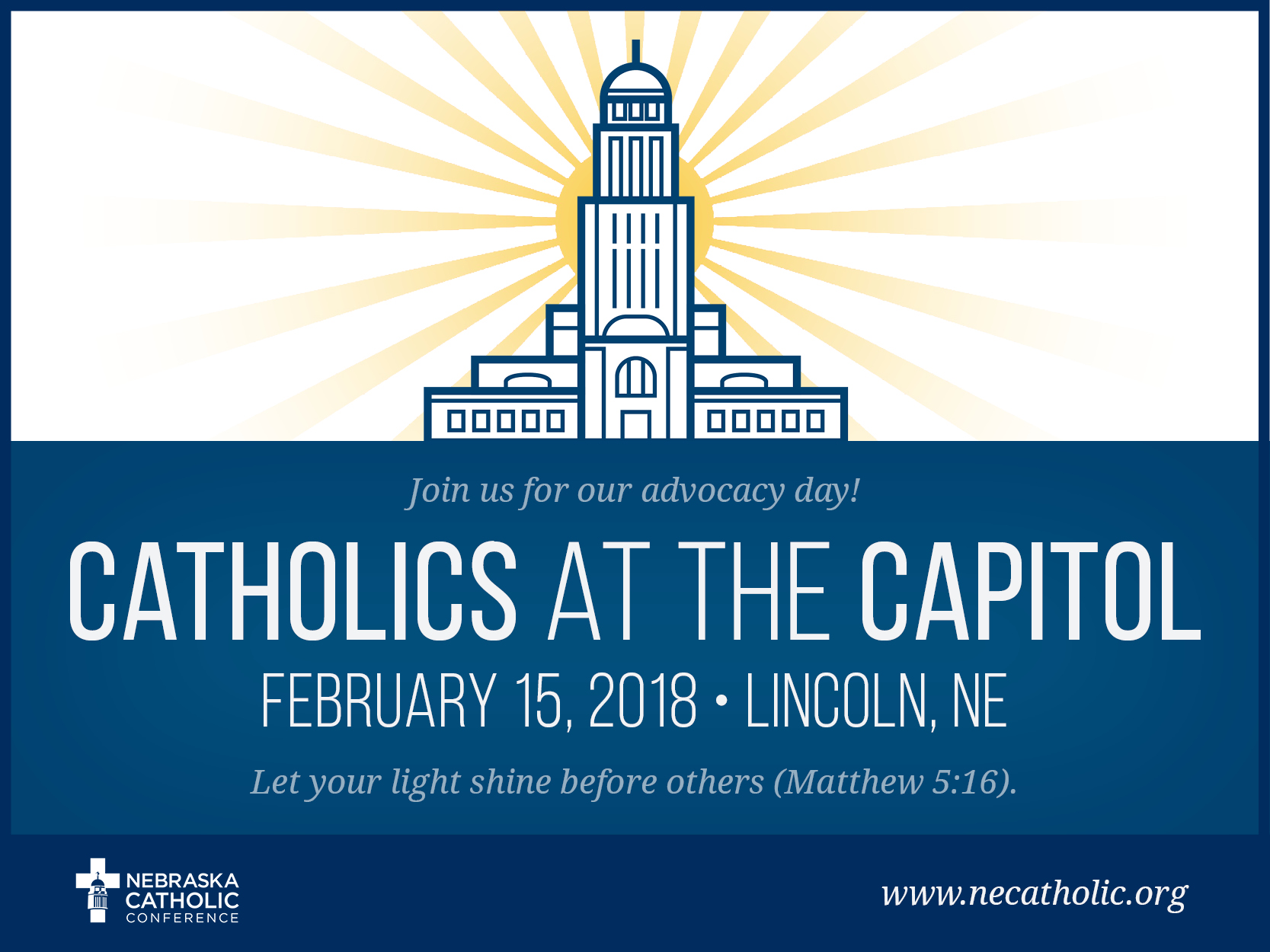 Join the Catholic Bishops of Nebraska and fellow Nebraska Catholics for a special advocacy day hosted by the Nebraska Catholic Conference. Learn about the important issues facing the Nebraska Legislature, get trained on talking to your senator, and make your voice heard!
8:00 a.m. Registration at Cornhusker Hotel (Lower Level) in Downtown Lincoln
8:30 a.m. Prayer led by Bishop Conley
9:00 a.m. Speaker program starts
Fr. Justin Fulton and members of the Nebraska Catholic Conference
10:30 a.m. Head over to Capitol to meet senators
12:15 p.m. Optional Lunch with Senators at Capitol (Rm 1023)*
*The senator lunch is separate from the DCCW lunch held at the Cornhusker Hotel. Contact your local Diocesan Council of Catholic Women representative for information about that.