LB364 and Why Nebraska Needs It
Every single child deserves to go to a school that best suits his or her needs, regardless of income or zip code. But in Nebraska, this is not the reality.
For example in 2017, Children's Scholarship Fund of Omaha turned away 635 applications due to lack of scholarship funds. However, LB364 will help address this problem.
LB364 (Opportunity Scholarships Act) will create a state income tax credit for donations to scholarship granting organizations, i.e., nonprofits that turn nearly all their revenue into private-school scholarships for low-income students. The bill allows for private, not public funds, for these scholarships.
Contact the Revenue Committee
The public hearing for LB364 was held on January 28, 2021, but no action was taken. Click on each senator's email address to send a message of support for LB364 today!
Senator Lou Ann Linehan, District 39
Chair of the Revenue Committee
llinehan@leg.ne.gov  402.471.2885
Senator Joni Albrecht, District 17
jalbrecht@leg.ne.gov   402.471.2716
Senator Eliot Bostar, District 29
ebostar@leg.ne.gov   402.471.2734
Senator Tom Briese, District 41
tbriese@leg.ne.gov   402.471.2631
Senator Mike Flood, District 19
mflood@leg.ne.gov   402.471.2929
Senator Curt Friesen, District 34
cfriesen@leg.ne.gov   402.471.2630
Senator Brett Lindstrom, District 18
blindstrom@leg.ne.gov   402.471.2618
Senator Rich Pahls, District 31
rpahls@leg.ne.gov   402.471.2327
Sample Message of Support for LB364
Below you will find a sample message to send to the members of the Revenue Committee. Feel free to personalize and add in your own stories!
"Please support LB364 (Opportunity Scholarships Act) and advance this important legislation from committee!
One of our state's most important responsibilities is ensuring that parents can access an educational setting best suited to their child's needs. Unfortunately, too many kids in Nebraska don't have educational choice simply because of their family's socioeconomic status.
But LB364 can help overcome this obstacle by providing more low-income families with scholarship opportunities using private dollars incentivized by tax credits. Policies like LB364 have been proven effective in 18 other states. They're proven to save the state taxpayer dollars and improve educational outcomes for all kids. It's a win-win for Nebraska.
I hope that you'll vote LB364 out of committee and make sure it is adopted by our legislature. Let's give kids in Nebraska a chance at educational choice and put them on a path to a brighter tomorrow!"
---
Educational Freedom
Parents have the right to choose a school for their children which correspond to their own convictions and should have true liberty in their choice of schools. When we have true educational freedom reflected in state and national policy, financial burden will not prevent families from choosing the education that best suits their child's needs. 
Macaria's Story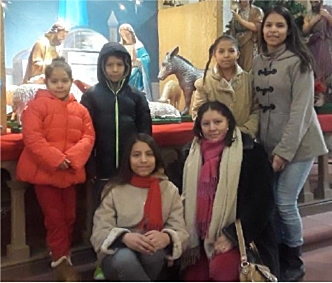 Macaria is a single mother of five children. Thanks to scholarships, all five children enrolled in Catholic schools. 
"I wanted my children to attend private schools because they have a great education and teach things like respect, discipline and morality. The future looks nice today because I can see my children attending college. I thank [generous donors] for the support that is given to us with the scholarships, because in our situation, attending a private school would be impossible - just a dream."
Education Choice Policies
According to a 2017 EdNext poll, tax-credit scholarships are the most supported (55%), least opposed (24%) type of private school choice policy. Unlike vouchers and education savings account, tax-credit scholarships allow for private donations, not public funds, to help low-income children choose schools that are best suited for them. 
Tax-credit scholarship programs exist in 18 states, including Iowa, South Dakota, and Kansas (all states highlighted below). Florida's tax-credit scholarship program is the nation's largest, serving more than 97,000 students a year.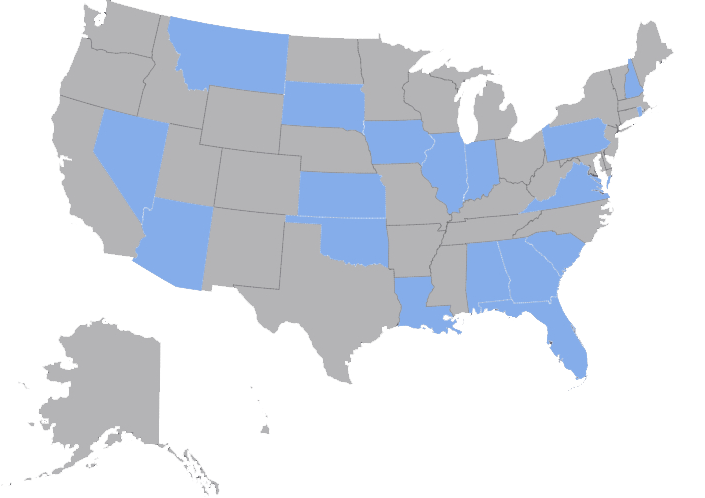 How does a tax credit scholarship work?
Find more education choice policy resources at EdChoice.
Social Media Graphics