Nebraskans are being asked to address two major ballot initiative topics this Election Cycle: payday lending interest rate caps (Initiative 428) and expanded gambling (Initiatives 429, 430, 431). Archbishop Lucas and Bishop Hanefeldt, through the Nebraska Catholic Conference, want to ensure Catholics across Nebraska are educated and take action on both of these issues.
We invite you to spread the word about these ballot initiatives and encourage family, friends, parishioners, and others to take action on these ballot initiatives. Together, as Catholics, we can take a stand against these unjust business practices which seek to elevate profits over persons.
Vote 'FOR' Initiative 428
This initiative caps payday lending interest rates at 36%. Current state law allows payday lenders to charge exorbitant interest rates of over 400% for these short-term loans. Such predatory business practices have a detrimental and adverse effect on our poor and other populations who struggle with financial stability. To learn more about the immorality and harms of predatory lending practices, read our one-pager below: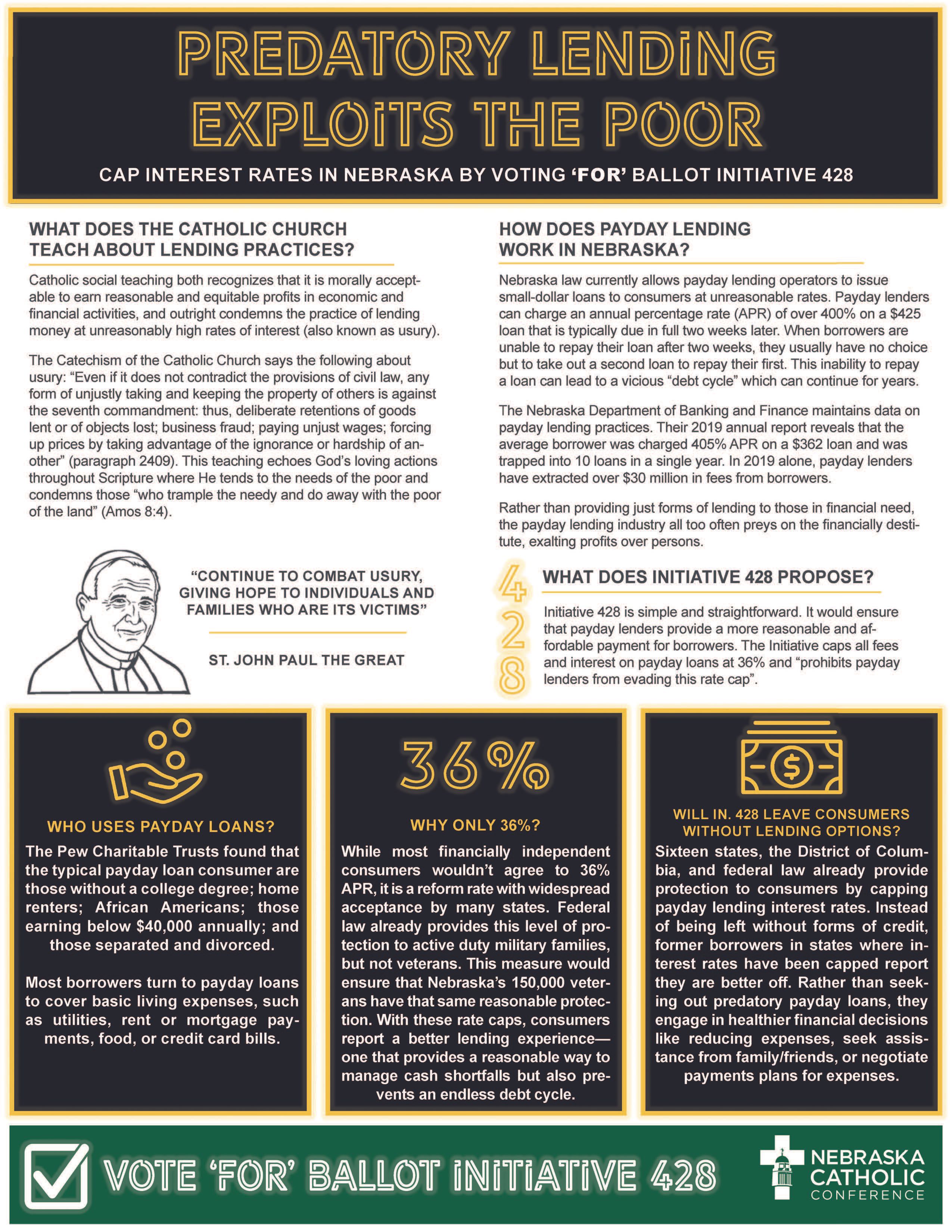 Vote 'AGAINST' Initiatives 429, 430, and 431
These initiatives, collectively, would alter Nebraska's Constitution and allow licensed racetracks to offer unlimited casino gambling (including slot machines, card games, sports betting, and online gambling). While Catholic social teaching recognizes that gambling is not inherently immoral, certain conditions must be met for it to be a moral activity. Initiatives 429, 430, and 431 do not meet these moral conditions and, as the research demonstrates will tear down families, lead to increased addiction, propel bankruptcy and financial instability, and increase crime. To learn more about the problems of expanded gambling, read our one-pager below: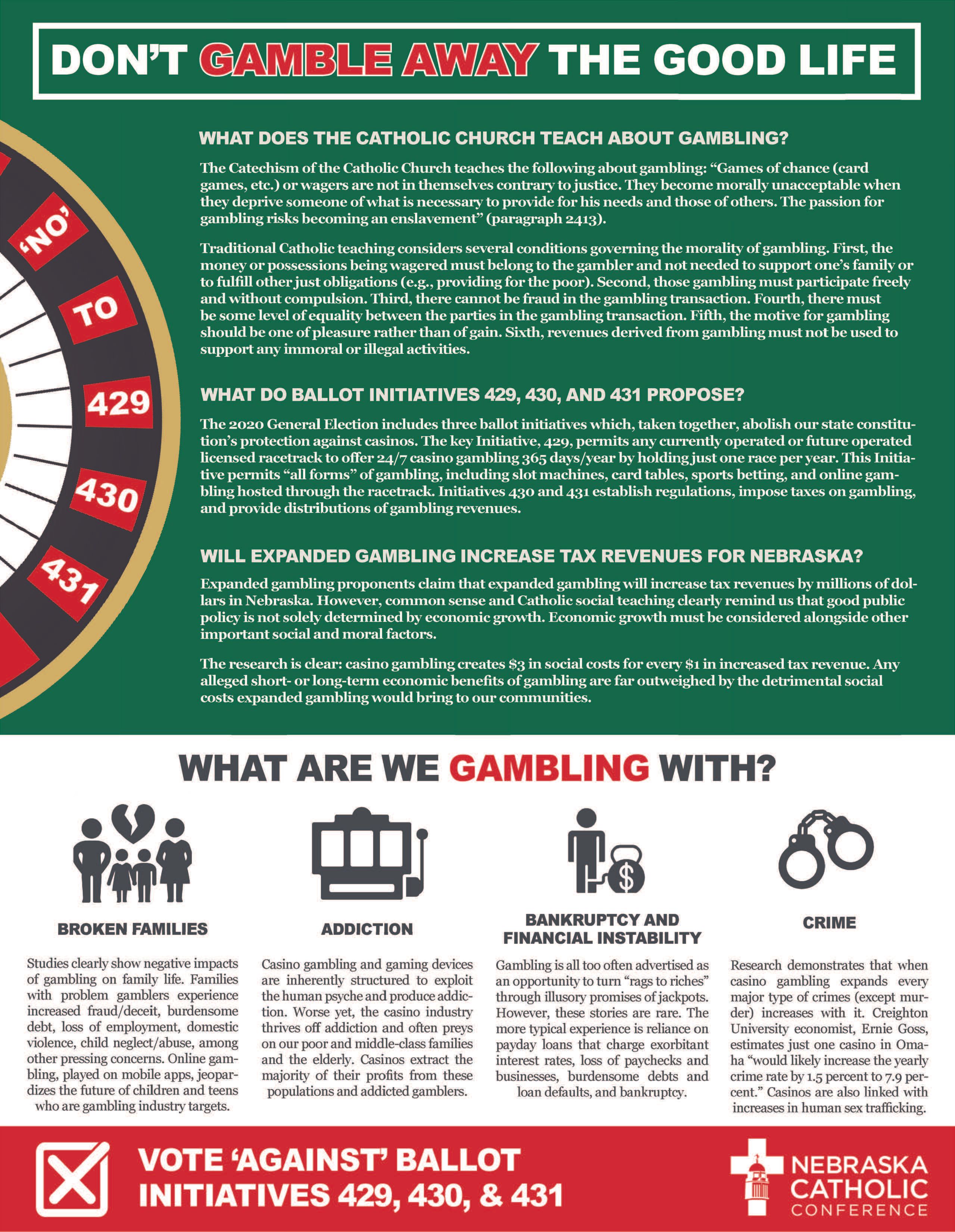 To download these files, see below.