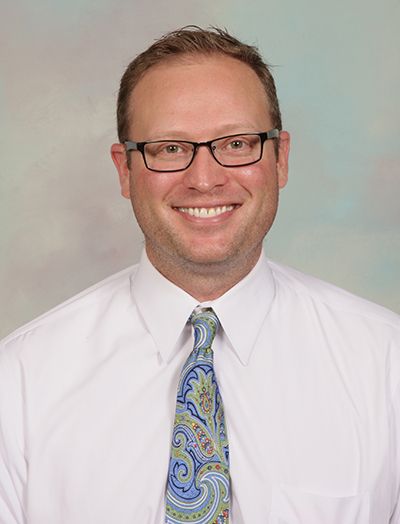 Jeremy Ekeler, principal at Cathedral of the Risen Christ School in Lincoln, will join the Nebraska Catholic Conference as its associate director for education policy after he completes the 2019-2020 school year.
Ekeler will be only the second full-time public policy staff person in the NCC's 50-year history singularly dedicated to education policy issues. In previous years, the NCC has generally appointed a public policy staff person to work on education issues alongside of other policy issues. The education policy portfolio at the NCC includes advancing the mission of Catholic education and school choice through the Nebraska Legislature, working with the Nebraska Department of Education and State Board of Education, following federal education matters, and monitoring the Nebraska School Activities Association.
Ekeler has served as principal of Cathedral of the Risen Christ School since 2014.
He received his undergraduate degree from the University of Nebraska-Lincoln and his master's degree from Saint Xavier University in Chicago. His career has included early childhood efforts and K-8 administration to teaching high school and coaching high school and college athletics. He serves on the Nebraska Special Education Advisory Committee as representative for non-public school students, the Lincoln Community Foundation's Early Childhood Advisory Board, and Junior Achievement of Lincoln's Board of Trustees. He is also the founder and co-owner of The Driven Academy, an athletic training facility he opened in 2012.
Ekeler and his wife, Susan, an early childhood special education teacher, are expecting their fifth child in February. They are members of Cathedral of the Risen Christ Parish, which Ekeler's great-uncle, Msgr. John Ekeler, helped found.
"We are very excited to have Jeremy join the Nebraska Catholic Conference team," said Tom Venzor, executive director of the NCC. "Jeremy brings an endless amount of passion, advocacy, and knowledge about education issues. He is known and respected among Catholic and public education families and leaders, and he will undoubtedly advance the interests of students, parents, and educators across Nebraska."
"There is no greater work than empowering our Catholic schools to help families form their children in Christ's image. I am excited and humbled to be the next public policy advocate for all our schools and families across Nebraska," said Ekeler. "My six years at Cathedral of the Risen Christ were personally formative in every way, and I thank the 'Eagle' community for their formation of families, support of Catholic educators, and inspiration as a Christocentric school."
The Nebraska Catholic Conference represents the mutual public policy interests of the Catholic bishops serving in Nebraska, which has included efforts in recent years advancing school choice for low-income families, promoting the sanctity of unborn human life, creating a welcoming state for immigrants and refugees, abolishing the death penalty, and advancing religious liberty.