Nebraska Legislature Advances Budget with Pro-Life Provision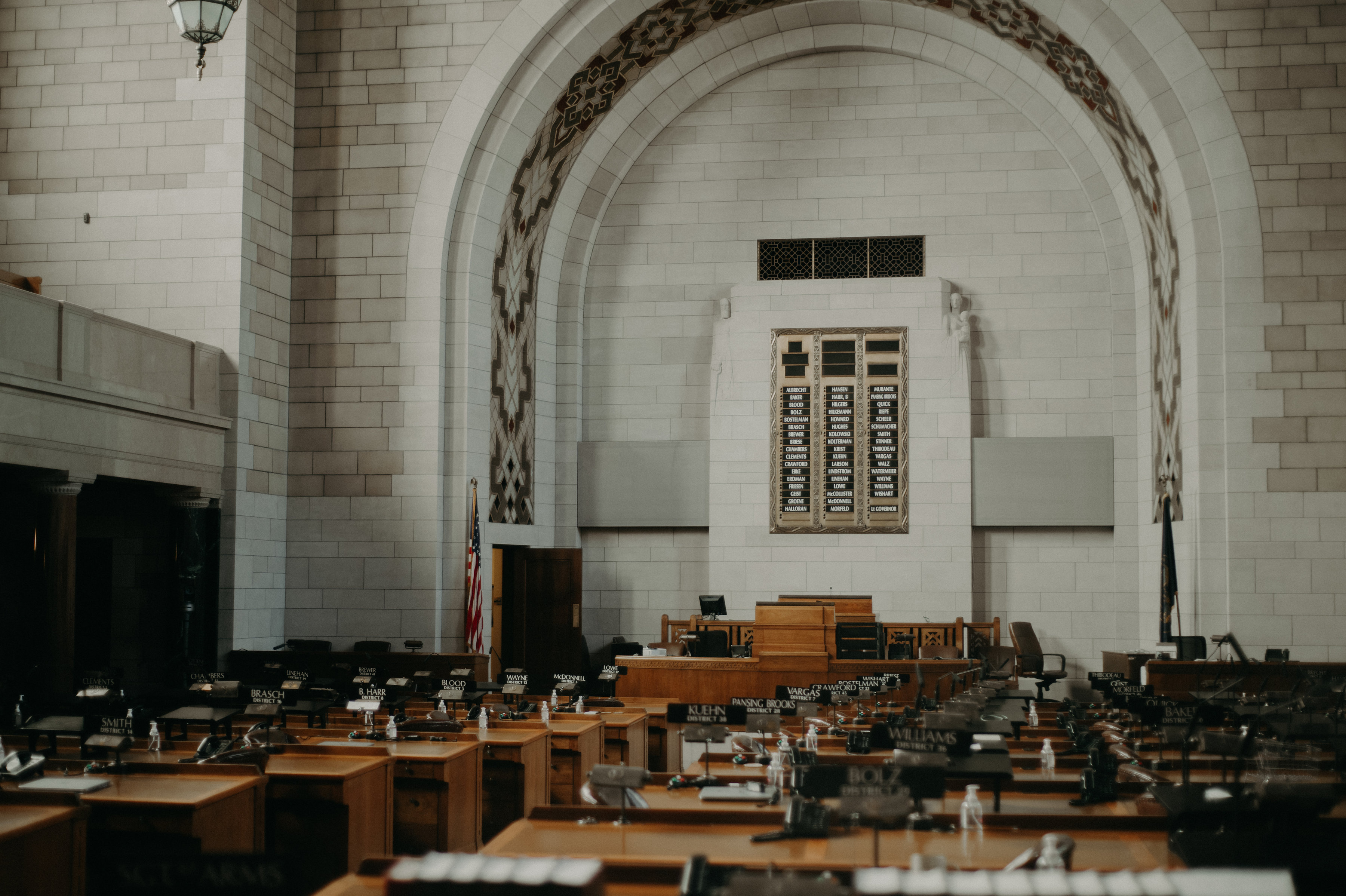 March 13, 2018 (Lincoln, Neb.) – Today, the Nebraska Legislature opened debate on the 2018 state budget bill, LB944. Senators discussed, at length, a pro-life provision regarding distribution of Title X funds. After six hours of debate, the Legislature voted to advance LB944 with 38 voting yes, six voting no and five not voting.
"Many pro-life senators courageously advocated to keep this provision in the budget," said Tom Venzor, Executive Director of the Nebraska Catholic Conference. "The Legislature made the right decision to advance the Title X provision in the budget."
The proposed provision would prohibit Title X funds from being distributed to an organization that "performs, assists with the performance of, provides directive counseling in favor of, or refers for abortion." An organization would be eligible for Title X funds so long as they are financially, legally, and physically independent from an organization that provides abortion services.
"We represent thousands of pro-life Nebraskans who do not want their hard-earned tax dollars to be used for abortion in any way," said Tom Venzor. "This provision is common sense, pro-life policy which ensures Title X funds are used for Title X services and nothing else."
The debate revealed a clear need for accountability for Title X providers in Nebraska. Senator John Kuehn of Heartwell stressed 2015 and 2016 auditing reports from the Department of Health and Human Services, which revealed Title X funds being used for abortion services.
"We don't have to suspect whether or not Title X funds are being used for abortion services, because we know," said Kuehn. "Taxpayer dollars were used, without our consent, to terminate pregnancies."
The Appropriations Committee advanced the language as is, explained Senator Dan Watermeier of Syracuse, and made a deliberate decision "to protect Title X funds".
"All we're trying to do with this language is to create a structure where Title X funds will not be put in jeopardy," said Watermeier.
The budget bill will advance to Select File, when it will be debated again by the full Legislature.
Vote record for cloture (to end debate): https://nebraskalegislature.gov/bills/view_votes.php?KeyID=3054
Vote record to advance the budget bill: https://nebraskalegislature.gov/bills/view_votes.php?KeyID=3056